(First off, I'll say a big "Thank you" and "You're welcome," to Ms. Brittany from Instagram– loyal "Emberling" and Elias's biggest devotee. I would not have read this without your avid persistence and dedication in trying to convince others and myself to do so. The "You're welcome" is because I think you would greatly appreciate the topic of this post, if nothing else. 🙂 )
Ahem…. With that being said, I actually have some free time on hand tonight. *looks shocked* See, THIS is what happens when I actually get all my priorities straight and put work BEFORE pleasure!!! (LOL) Anyways, I thought I'd kick off the evening with maybe a couple of book reviews, including Marissa Meyer's Renegades, Janeen Ippolito's Lawless, C.S. Lewis's The Screwtape Letters, and, but of course, Ms. Sabaa Tahir's An Ember in the Ashes (I mean, come on, you've seen how much fun this woman is on IG! She literally takes stories of talking veggies, various– but fortunately not inappropriate– articles of clothing, and stuffed animals!!! Yes, I actually started following her BEFORE I read her books, haha).
So, without further ado, I give to you all….
MY REVIEW OF AN EMBER IN THE ASHES!!!!
*WARNING! SPOILER ZONE! PROCEED WITH CAUTION AND AT YOUR OWN RISK IF YOU HAVE NOT READ*
Overall gist: Pretty good. Wouldn't say it's my absolute FAVORITE (the Shadow and Bone Trilogy is pretty high up there, though), but still pretty good. Lots of Roman-esque moments, even mentions of how brutal they were back then. So, while I am not at all a fan of the gruesome gore, I can appreciate how realistic she was with portraying this war-ridden, militia-obsessed world. (Then there's people like Elias and Laia– pronounced Leia??– who want rid of the tyranny. Yah! VIVE LA REVOLUCCION!!!) Anywho….
As always, I'm going to start with the negatives to get them done and outta the way… (Britt, if you are reading this, you *might* wanna skip down to the positives. I'm saying this as your friend. Because when I critique ANY book, even if it's a FAVE, I will go HARD on it. I'm a "tough grader," in short, and WILL nit-pick, even pet peeves. That is all. 🙂 )
The high rape culture. I get that it's big, and that this culture is (very sadly) built at least partly off of it (brothels everywhere… slaves being abused… 😥 ), but no need to show just how graphic it is. It's sufficient to know that so-and-so was taken advantage of, or almost taken advantage of, and that we need to DO something about it. I'm not saying we should brush it aside/pretend it does not happen/doesn't exist. I'm saying we do something about without being super-graphic and go into most detail of what said rapist does (to be fair, she does restrain some things, though).
The wrong kind of "romantic vibes." Granted, to be fair, Elias Veturius is no Marcus. He's noble and willing to go the extra mile for someone who really needs it, and his first instinct, at the beginning, is to flee all the horror (can't say I blame him for that, either… especially if MY Momma Dearest was like that…). It is actually because of this that he stays… Or, more specifically, he stays for LAIA. To help LAIA. (Among other reasons, of course, but that seems to be the main one.) But Laia… Honestly, I feel like there was SO much general confusion between love and lust, desire and genuine agape, that it was NOT OK. Lust, see, is only bodily oriented. While Elias at least respected Laia for her fierceness and determination to be free, as well as Helene for being his bestie, he still lusted after them both. Hard. Same goes for Laia; Augur Cain even says that while she longs after Kaanan with her heart, she longs after Elias with her body. Do you see what I'm saying here? It's starting to become a lust infestation, which are a HUGE turn-off to me. (TBH, I see this with a LOT of secular YA books, and it saddens me deeply *cough* John Green and Twilight*cough*… So no, not just AEITA. But that doesn't make AEITA a-OK.) However, this is not to say that the RIGHT kind of romantic vibes do not show up, ever; in fact, they are much more apparent towards the end of the book. I will get to that shortly, don't worry, Britt. In fairness, I do respect the fact that while the characters DO lust, they actually exhibit great self-restraint, which I both admire and respect. It doesn't make lusting alright, but it does show that boundaries and limits are good to have in place, in case you are tempted. Which leads me to…
The whole love triangle/rectangle/etc. thingy. Yes, I know some people say this is not a thing. IT IS. Yes, the plot was  great, and I liked the whole rebellion conspiracy thing (more later), I just kept getting slammed with wave after wave of, "Oh, you didn't know Helene liked you, Elias?" Elias: *inwardly* "Oh crap, she likes me?? What do I do, she's my BESTIE, not my girlfriend, but, on the other hand, she IS hot, but, on the OTHER hand…. LAIA!!!" Laia is in a similar predicament; as mentioned before, she immediately "falls for" Elias, and gradually starts to fall for young and wise rebel Kaanan. And THEN we have the doubly evil creeper and pervert Marcus, who is both a murderer and rapist, who lusts after BOTH women. (See, people, this be WHY I have issues with… Well, never mind. Not about me. Back to the BOOK review.)Do you see my issue yet? It's really mind jarring how easily jealousy stirs up between all these characters too, naturally, since all of this is going on. It's almost too much. In all honesty, I would probably be content if Tahir just took Kaanan out of Laia's "love" equation, because it's already puh-ritty messy.But maybe that's just me.
The Augurs. Yes, I like how they are sage-like. Yes, I like how they are prophetic and hold people in line, if need be. No, I do not like how they read animal entrails; I find it obscene and deeply disturbing (for obvious reasons). No, I do not like how they are seemly omniscient, by little mind-read-y powers alone. I think there needs to be more to it than that. I want to know who's side they're on, etc. Of course, I am probably going to find that out as I continue to read the series, right, Tahir?
Annnndddd, onto the positives!
(If you disregarded my previous warning and read the top part first anyway, Britt, I give you leave to go and punch a punching bag before returning to read this.)
The dialogue and character growth. For what she lacked in describing the setting, Tahir definitely made up for it with both of these. Laia and Elias kinda have parallel growths, side-by-side, actually. Laia is initially deemed cowardly, too afraid to stand up for herself or her brother, but she grows bolder. Bold enough to spy on Elias's tyrant of a biological Mother for the Resistance. Bold enough to endure excruciating torture for the sake of springing her brother from prison, even if she knows, deep, deep down, they can never go back to living their old life the same way again. Elias, on the other hand, is tempted and tested and taunted. He is constantly warned that he will become a murderous monster if he does not follow through with the Augurs' wishes. Granted, he still sheds plenty of blood (and, very sadly, some of it HAS to be his friends… #HungerGamesForTheWin), but he still, in a manner of speaking, hangs onto his soul. I think that was one romantic aspect I did like between Laia and Elias, is that they started to appreciate and love each other for their PERSONHOOD, not simply BODILY. Laia gives Elias a beautiful little moment when she talks about his soul being free, and he does likewise with his Mother, before he is led out to be executed. In fact, that was probably one of my favorite parts: The free-soul speech. The fact that he was ready, and even willing, to die. Not a lot of people can say that, and I applaud Tahir for it.
The mythology. It is deep and well played out. For spiritual purposes alone, I love the fact that Tahir had the whole, "You didn't believe in them, because you logically thought, "Nah, something that powerful/magical/spiritual couldn't possibly exist because it defies XYZ…"… Well, guess what? YOU WERE WRONG, IN YOUR FAAACCCEEEE!!!" It was a very intriguing play, even if most of the spiritual being they've encountered so far are pretty much the evil ones. It makes me wonder if they are GOING to encounter any GOOD ones, too…
The Resistance Conspiracy. One of the main reasons I kept page-turning… And what can I say? ALL THE HUNGER GAMES RELATED STUFF!!!! I mean, granted, it's probably just me seeing connections. But between the friend-based bloodbath, both getting inspiration from Roman time periods (and the Colosseum, no less), AND the fact that the Resistance also has a leader that looks to be suspiciously like President Coin? Like a person who would make one heck of a dictatorial power-play the instance they were on the head honcho's throne?
*cough* Ahem… ANYWAYS….
Overall, again, I thought the story was good (negative lust and rape stuff aside). I liked the character growth, the backstories were interesting, and the whole conspiracy was enough to keep me reading. I also liked the perspective switching; Tahir pulled this off spectacularly. As in, "Oh no! Person A is alone with Person B, and Person C's coming! He/she is gonna see Persons A and B together and think *********"
My rating, overall: 3.5.
My Rating Scale:
0= Horrible, don't bother
1=Poor
1.5=So-so
2=Meh, not too bad
2.5=OK
3=Good, but not enough
3.5= Very good, but some stuff bothered me
4= Great, but could use some final tweaking
4.5=GREAT, pretty polished writing
5= AWESOME, I COULDN'T PUT IT DOWN FOR DAYS
___________________________________
Image Credits: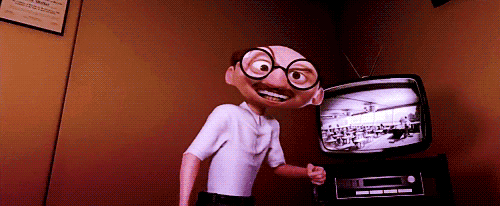 https://en.wikipedia.org/wiki/An_Ember_in_the_Ashes