What do "Frozen" and "Moana" have in common, you might say? They're about almost completely different things, in literally ENTIRELY different settings!
Well, there is one MAJOR element they DO share: They are both INCREDIBLY hyped. As in, hyped beyond the imagination, so much that it can be immensely annoying to non-fans. Which is why I'm here to do a little comparison-contrast today. Let's see how the two teams, "Team Frozen," and "Team Moana" respectively, line up when it comes to:
Story
Culture
Sidekicks
Music
Villains
WARNING: MAJOR SPOILERS! ENTER AT YOUR OWN RISK!!!
First, let's begin with story:
"Frozen": A girl with magical ice powers is locked away from society, and is terrified of showing everyone what she can do. Meanwhile, her lonely kid sis longs to reconnect with her, but due to her being consistently shut out, makes her easy prey for the true bad guy of the movie, who proposes to her on the spot. Later, things go horribly wrong as said older sis with magical ice powers reveals said powers under stressful pressure and in refusing said younger sis's request to marry said bad guy (who they don't realize is a bad guy until the very end). So, long story short, older sis runs off to the wilderness to live alone so she can't hurt anyone anymore, but in the process accidentally lets off her powers on FULL steam ahead, effectively freezing over EVERYTHING in the land. Younger sis treks off to find her sis and bring her back, accompanied by eccentric guy, a fairly intelligent reindeer, and an obnoxiously goofy snowman that everyone but me seems to adore (for the record, I was on Christoph's side when he said he was gonna tell said obnoxious snowman that he would melt in summer time). They succeed in bringing the older sis back after a few mishaps, unveil and defeat said bad guy, and have a typical, la-de-da happy ending. My story rating: 6 out of 10. A bit predictable, fairly unoriginal, and probably would've been better had they stuck closer to the original "Snow Queen" script (bonus in going with the latter idea: No Olaughs.).
"Moana": A young island girl turned village chieftaness feels called to the ocean, but never really knows why. Her eccentric grandmother shows her that her islander people were once voyagers, but that all changed when a "demigod," Maui, stole this ancient heart artifact thingy, which destroyed their main goddess thingy, and a terrible volcano demon monster started to terrorize the ocean, destroying islands and vegetation in its wake. In fact, it is this need for her people's survival, along with the fact that the ocean chose her specifically to restore the heart thingy, that sets her on her own journey to hunt out Maui himself– the latter who, as it turns out, can't do diddly squat without his precious hook. They have a run-in with a treasure collecting giant crab to find said hook, then set off to defeat the volcano beast of death– which actually turns out to be the aforementioned goddess of greenery and vegetation, only without her heart. With it restored, she in turn restores all life lost, from vegetation to Maui's hook (which got totally fried in their fight). Moana then shows her people that there's no need to be afraid of the ocean any longer, and they all return to their voyager roots, with her at the command. My story rating: 5.5 out of ten. I don't know what exactly, but this story lacked something in the plotline, SEVERELY. Although, in fairness, I think that happens when you're on a raft thingy for days with little provisions, a grumpy "demigod," and essentially nothing going on. I did like Moana's character, spunk and gumption though– brownie points for that.
Culture:
"Frozen": According to numerous sources, the setting of "Frozen" was heavily inspired by Scandinavia. It mimics their clothing, their building structures and even maypoles. My culture rating: 7 out of 10. 
"Moana": Based on the Polynesian islands in Oceania, the film also hit some New Zealander spots– specifically with the tattoos both islanders and Maui receive. The filmmakers did some research on islanders, as well as Polynesian and even New Zealander mythology and history. Additionally, Maui is briefly seen performing a very short-lived haka, or intimidating New Zealander war dance (that I fully appreciated, seeing as I've a New Zealander friend from college who actually did his one presentation on Maori language and culture, including the haka, briefly even mentioning this film as he did so.), during the face-off with the volcano demon thingy. My culture rating: 7 out of 10. 
Sidekicks:
"Frozen": In both movies, there are two sidekicks. In "Frozen," those sidekicks are Sven and Olaugh… oh, sorry, meant Olaf. Personally, I like Sven much better (he's cuter and more intelligent, for one thing), but hey, if people want to super hype Olaf, go for it– just be aware that make people like me like him even less than we already do. Anywho, Sven proves pivotal in getting our heroes to the right place at the right time, whereas Olaf, who supposedly is normally "comic relief," aids a badly in-need-of-aid Anna. I may not like Olaf, but at least he does something important. My sidekick rating: 5 out of 10. 
(If only. If only.)
"Moana": Two main sidekicks here are Hei hei the rooster and the porkchop (OK, OK, the piggy. You PETA people, sheesh.). They're both essentially just Moana's pets, and, I'll be honest– they don't do a whole lot for the story, sadly. The piggy, Mua, encourages Moana to go into the ocean, but is even more discouraged and frightened than she when that turns into an epic fail, and almost gets them both killed.  Hei hei, on the other hand, seems even less intelligent than Odie from Garfield (which is saying something), and only really reacts if it thinks it can eat something (even if it's not edible– like a rock or the ancient artifact) or if its out in the middle of the ocean, practically alone. Annnnddd…. cue panic mode:
Not saying it's not funny, I am saying the rooster's eyeballs probably take up like 90% of his lil noggin, and thus leave very, very little room for brains. Brains to help them out even remotely on their quest. Kudos for trying to be funny, though (was more successful than Olaugh, that's for sure). My sidekick rating: 3.5 out of 10. 
Music:
"Frozen": I personally think that "For the First Time in Forever," is the even remotely decent song in the whole film. Just me, personally. Don't even TALK to me about… you know… THAT song…. *runs off gagging* My music rating: 1.5 out of 10. 
"Moana": "You're Welcome" was majorly cliche (not to mention extremely narcissistic); even the giant, treasure-hoarding crab's song was better than that. But Moana's "How Far I'll Go," was terrific and beautiful, full of determination and inspiration. And, OK, I'll admit that I'm biased– Alessia Cara did a FABULOUS remake job on it. My music rating: 6 out of 10. 
Villains:
"Frozen": OK, OK, "Frozen" may have won this one. May. Namely because there was an actual villain-villain to deal with, a classic Machiavellian. BUT they did need to work on make him a LITTLE more subtle. Yes, he was pretty subtle, and I would say that caught most off guard (to be fair to the franchise overall, I was warned in advance by a then kindergartner, a first-grader, and a second-grader, BEFORE I saw it. But that's besides the point. I think I still would've at least been suspicious; no one goes THAT far into a movie without at least an indicator of who the bad guy is.) But for a total surprise, cue out motives. Sounds counterintuitive, I know, but hear me out. If they did that, no one would suspect, because he SEEMINGLY has no motives for doing what he does– just a gallant, gentlemanly figure trying to help out. Of course, NOT playing the "I'm the youngest out of several brothers," card might make it slightly harder to win over the ladies. But on the other hand… maybe NOT.
(That was a haymaker hook punch, BTW… a punch only really thrown on either street fights or boxing matches. Not really a proper punch.)
My villain rating is… 6 out of 10.
"Moana": Saddens me to say this, but "Moana" actually fell a bit short in this department, considering the only real threats were a giant packrat of a crab, animated coconuts, and a humongous lava beast– the latter, the main  antagonist known as Te Ka, turning out to be the earth "goddess" from earlier. Shaaammmmeee, beating up on someone who isn't really a bad guy but just is missing her heart and wants to make things right again. Shaaammmmee. That for the most part means we're basically villain-less. For the most part.
My villain rating: 2 out of 10. Namely because of the coconut guys. 
Annnndddd our totals are "Frozen" with 25.5 points, and "Moana" with 23 points. Ooooo, so close, but sadly, "Frozen" heads a bit with slightly better concepts in both the villainy and story departments than "Moana." However, "Frozen" still falls flat on its face for lack of originality in some areas, and coming up short in the music department.
On the the other hand, had they made "Moana's" plot more thrilling and engaging, given Hua the porker and Hei Hei more to do than just be adorably funny, and given us a TRUE villain, it DEFINITELY would have beaten "Frozen," hands down. I mean, let's be honest– the animation in and of itself already outdoes "Frozen's". Off to a good start.
Have you watched "Moana" and "Frozen"? What did you think?
__________________________
Image Credits:
https://www.tumblr.com/search/oc:%20te%20fiti
https://www.tumblr.com/search/anna%20punches%20hans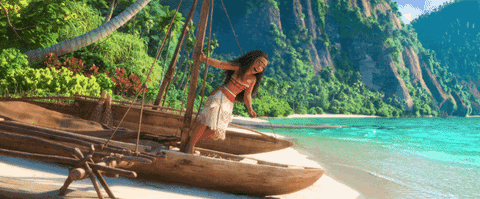 https://ohmy.disney.com/news/2013/11/20/our-favorite-gifs-from-the-frozen-clips/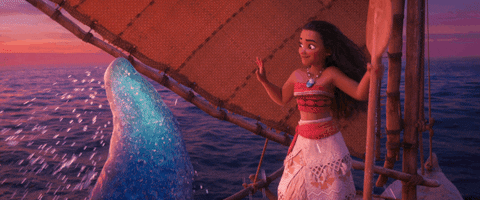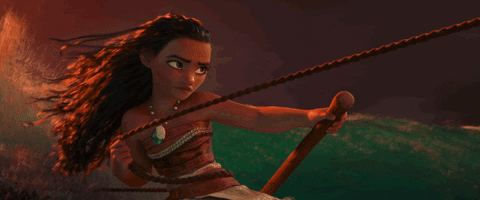 https://www.tumblr.com/search/artist:haka
https://tenor.com/view/frozen-olaf-impaled-hurt-oh-gif-4693646
https://www.tumblr.com/search/heihei.
http://screenrant.com/moana-frozen-box-office-prediction/